You can create a Custom Package to fit your client's individual needs. A Custom Package is a unique offer exclusive to a particular client that is different from your standard session and package rates. For example, you may want to offer a Custom Package if a client wants to train far away and you need to increase your rate to factor in time/travel costs.
In short, Custom Packages are all about offering flexibility to accommodate unique circumstances.
---
Want to offer a Custom Package? Here's how:
To offer a Custom Package, visit your Inbox and select a conversation.
When viewing a conversation, click the "Offer Custom Package" button.
Next, edit the Custom Package page to include the number of athletes you are training, the number of sessions you want to book with this client, and the price you will charge.
Once these fields are filled in, click "Send" to deliver a message to your client with a link to redeem the custom package you have just created for them.
See below for a demo...
---
Website: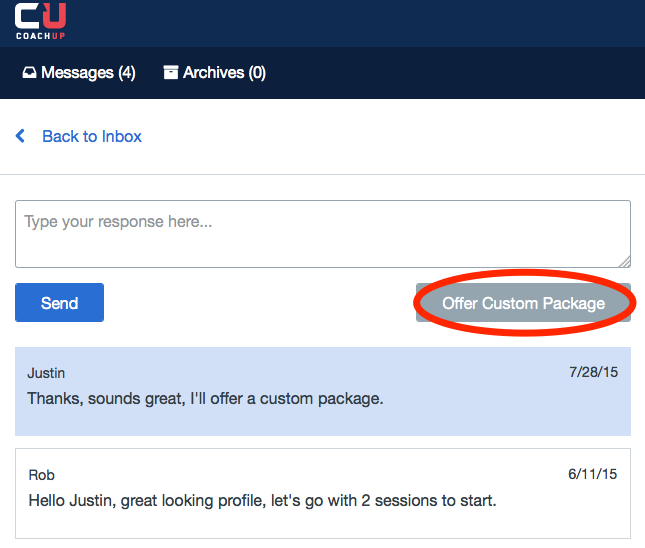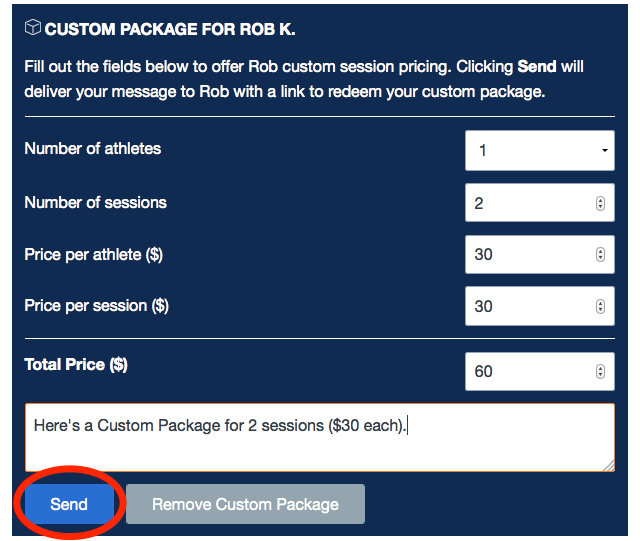 ---
Mobile App (iOS):
---
Mobile App (Android):