The CoachUp Cash Rewards Program awards athletes with points for their hard work and dedication with 3% back on all of your purchases.
When a you book a package with a coach, you will earn 'pending' points. As you complete training sessions, your points will become redeemable for CoachUp Cash. CoachUp Cash can be spent in the CoachUp Pro Shop on top-of-the-line merchandise or back on CoachUp to book more sessions with your coach.
For example: If you purchase a session for $100, you will earn 300 points when that session is completed. When redeemed, those 300 are equal to $3 of CoachUp Cash.
*Please note: CoachUp Cash is not rewarded for Event registrations.
You can see your rewards summary in the "My CoachUp" tab of your CoachUp account.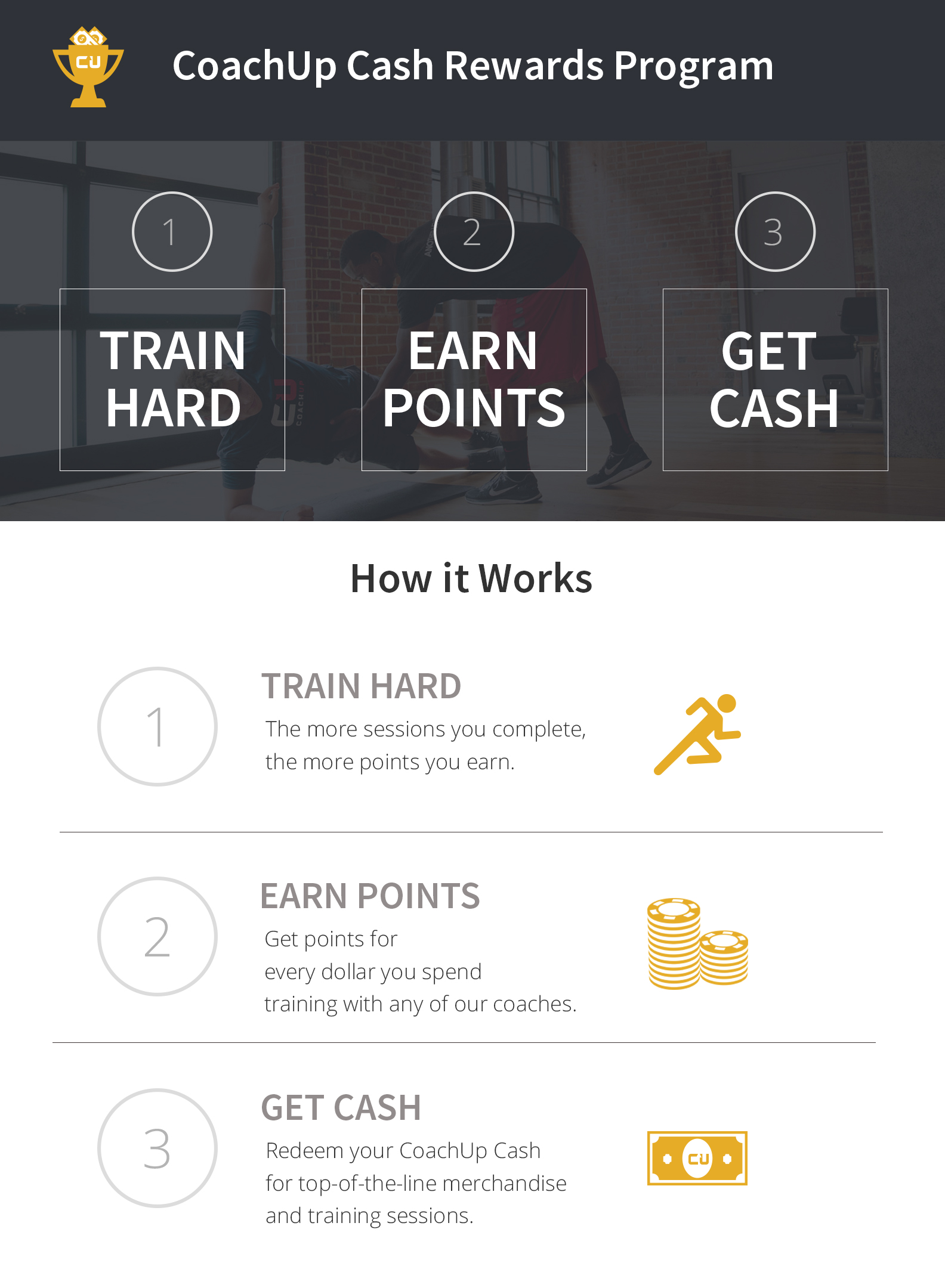 *Sessions completed prior to March 10, 2016 are not eligible for the CoachUp Rewards Program. Points begin accumulating for any session completed on or after March 10, 2016.
*CoachUp Cash Certificates apply only toward the subtotal of your order from the CoachUp Pro Shop and will not cover the cost of shipping and handling.